About Us
Find the perfect piece of diamond jewelry near Augusta, GA!
Our jewelry store serves the North Augusta, SC and Augusta, GA areas and is committed to providing unique jewelry and high-quality repairs, all at an exceptional value. We enjoy building strong relationships with our customers and strive to provide a relaxed and enjoyable shopping experience for everyone. 

Our showroom is filled with a variety of beautiful jewelry including a large selection of gorgeous pieces from the Andrea Candela Collection. We also have a great selection of loose diamonds and offer personalized attention when you're Shopping For An Engagement Ring. Stan Johnson Jewelers staffs a knowledgeable team of friendly associates, plus our on-site jewelers are available to create a custom piece of jewelry just for you. We also offer a variety of jewelry services to help you keep your jewelry looking as good as new. 
It is a pleasure to help our clients pick out special pieces of jewelry and to keep their favorites looking great!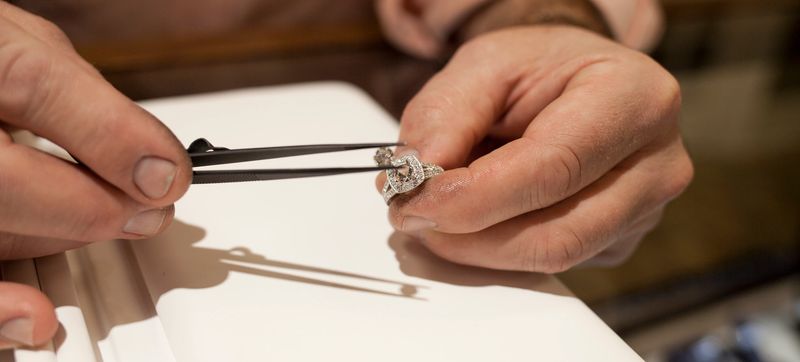 Our History
It's rare to find a person who turns a dream into a successful business and family legacy. Stan's father, Bill Johnson, accomplished this in 1982 when he founded Johnson's Jewelry. After a successful career with the Veteran's Administration and owning numerous other businesses, Bill set out to expand his passion and hobby of jewelry making into a full-time business. A native of the area, Bill quickly gained a loyal following of customers who enjoyed his personality and approach to the jewelry industry. 
Though Stan was only a young teenager when the store opened, he enjoyed spending time learning the craft from his father immediately. After years of casting, designing, and repairing jewelry and with additional training from master jewelers and stone setters, Stan was a master jeweler by the time he graduated from high school. Stan continued to work with his father, all the while gaining a loyal following of his own, until 1997 when Bill retired and handed over the reins to Stan, renaming the store Stan Johnson Jewelers. 

Stan continues with the same passion for jewelry and dedication to honest and quality service as his father and has built his own loyal following over the years. His friendly staff shares his ideals and enjoys creating a relaxed atmosphere where customers feel free to browse and select the perfect piece for themselves or their loved ones.

We at Stan Johnson Jewelers are active members of the North Augusta community and support many local organizations. Stan and his staff members all live in the area and enjoy seeing longtime customers, many who have become friends, out and about wearing jewelry from us. We take great pride in the products we sell and the repair work we perform!
Continuing to Grow
November 8th, 2014 marked the biggest change to date for Stan Johnson Jewelers: we moved to our new location at 315 Edgefield Road. A former bank building was the perfect opportunity for a change of location. The new location has brought on a cascade of positive changes. Not only are we better able to serve our longtime customers with added space and security, but we've also been able to establish connections with new clients through our larger presence both in person and online. We've enjoyed meeting many new customers through parties and events we've hosted at our new location. If you haven't had a chance to stop by, we'd love to meet you and introduce you to our style of jewelry and service!
When it comes to finding a jeweler, you want someone you can trust. What better way to find a jeweler than to ask your friends? Since the very beginning, Stan Johnson Jewelers has been highly recommended for quality, value and service. Our recent move to a new location has allowed us to better serve our customers. A state of the art vault, large well-lit parking lot, visible workshop, and larger showroom means an even better experience for our customers.
Our move has also allowed us to be open every Saturday to better serve our customers. Visit us any time Tuesday - Saturday 10am-5pm. We also offer extended hours during the holiday season!
Our inventory levels have been growing rapidly over the past few years! If it's been a while since you've visited us, stop in to enjoy an even better selection of unique jewelry, engagement rings, diamonds, estate pieces, and more. Browse our products online for a small sample of what we have to offer. As always, you're not limited to the jewelry in our showcases. We also offer special orders and custom designed pieces. Check out some of our past
custom designs
for inspiration.
Stop by our store to experience our personalized service and unique jewelry styles. We have a large selection of jewelry to choose from. But, more importantly, we have the perfect piece of jewelry just for you!